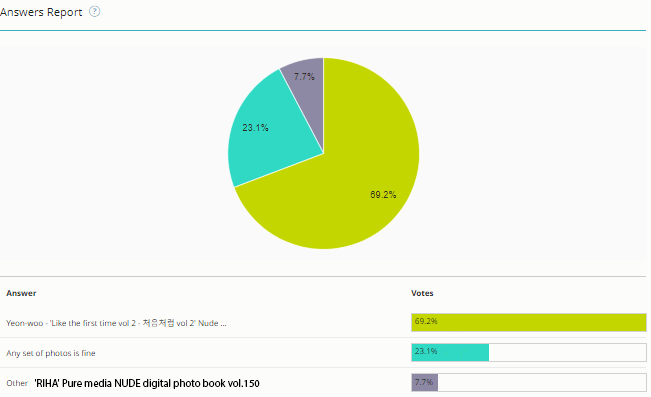 Hi guys,
First of all, Thank you for supporting us by becoming a member of the website. We will try harder to bring you great experiences and premium content in the future.
So the next set of photos we will update in the week of February 7, 2022 – February 11, 2022, includes:
Yeon-woo – 'Like the first time vol 2 – 처음처럼 vol 2' Nude Digital photobook: Because some errors occurred when paying via visa card when buying this set of photos, we will update it a bit late. To compensate, we will also update another set of photos "'당신만이 vol 1 – Only You vol 1' Nude Digital photobook_Yeon-woo" this week
'RIHA' Pure media NUDE digital photo book vol.150: we will also update Riha related videos in a separate post.
Best regards,